On August 1st 2009, item International officially contracted with Design & Assembly Concepts Inc. (DAC) as their fourth distributor in the United States.  Working in a key geographical area and strategically located in the immediate vicinity of customers, DAC will take on three main areas of activity: sales, service and manufacturing customer solutions. The new Texas based Distributor boasts modern infrastructure, warehouse facilities and product support with the aim of not only ensuring goods are more readily available, but also realising applications exactly according to customers' specifications. In this respect, DAC can offer everything from straightforward Building Kit elements to construction kits, right through to complete solutions.
With the growing demands and expectations of item customers, item international and DAC are now better positioned than ever before to provide the item MB Building Kit Systems.

item international's world headquarters is based in Solingen, Germany,  and  is the developer and global supplier of the MB Building Kit System. The system is based on aluminium profiles, harmonised connection technology and diverse functional components, making it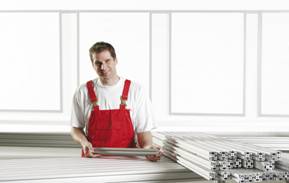 suitable for all types of structures involved in the construction of production machinery.
DAC is located in Leander, Texas and is a custom machine builder with in-house design, engineering and manufacturing. DAC serves the USA market as well as Mexico, Canada and Asia. DAC will be providing distribution and customer support for Item international in Texas, Louisiana, Arkansas, and Oklahoma.